Klamath County Amateur Radio Emergency Service (ARES®)
ARES® is an ARRL program designed to provide emergency communications support to local emergency response agencies and organizations when normal communications are limited or not available.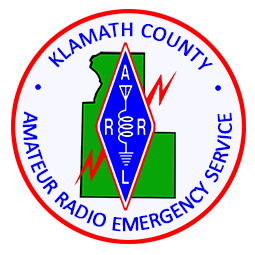 While the ARES program is not new to Klamath County, we have been building relationships with our served agencies and organizations as well as redeveloping our training and operations programs along with the national organization leadership and the Oregon Section leadership.
Our organization has actively participated at the local, district and section levels in the ARES program redevelopment and are pleased with the results and how they reflect the interests of counties in all regions of the state.
Keep an eye out for new developments, we have several projects that will result in new sections to the site.